The Andy Kimbel Show . Coast to Coast Live Talk Radio. Dial 515-605-9888 Wednesday's at 6 PM EDT. Over 500 episodes, 3 years and streaming into 23 countries, thousands of followers.
The Andy and Amanda Show is now the Andy Kimbel Show. Yes, Andy and Amanda are still like family. Their schedules and the time difference between the US and the UK made it increasingly hard to put show together on any kind of steady schedule. Andy Kimbel will continue to host the show going from 3 times per week to just Wednesday's at 3 PM PDT. We might go back to the 3 day schedule , but not until the summer as Andy will be touring with his real job as an acoustic blues and Folk "acoustic guitar Wizard" singer songwriter. The original Andy and Amanda Show was established in 2020 within the chaos of the Coronavirus, The Andy And Amanda Show was born and what started out as a short chat show, putting the world to rights, operating under a different name and smaller time slot, soon blossomed into the fun, often crazy and unique show that it is today. The show has been known for it's fun, laid-back presence with a twist, hosted by Andy Kimbel, Musician, Singer-Songwriter, Actor, Pilot, and Amanda Love, also a Singer-Songwriter and Graphic Designer. Our other team member and driving force behind the show is our Coordinator Cornell Butler, Also a Musician, Actor, and many other things to boot. The show joined two countries together for serious and often hilarious discussions talking on various subjects, from entertainment to healing - yes you name it, we did and continue to talk about it! Now the Andy Kimbel Show sees itself as "The People's Show" because we believe in bringing subjects to light that have been on all of our minds and sometimes do not talk about, subjects that we all feel passionate about, the very things that humanity desires to change in the world and to unite us in, bringing forth healing with laughter and useful discussions of which we encourage our listeners to be a part of. The show sees many guests such as Actors, Directors, Musicians, Authors, Career Coaches, various experts from various walks of life, and many others so come join in with us and see why everyone is talking about the Andy and Amanda Show!. Healing is a choice but change is inevitable so let's do this together! Contact the show by Email at the AndyKimbelShow@Gmail.com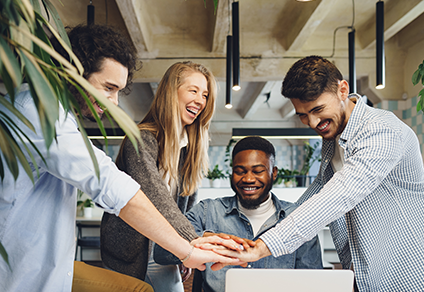 Title
This is the description area. You can write an introduction or add anything you want to tell your audience. This can help listeners better understand your podcast.